Double D Truck Driving Application
Truck driving jobs in Utah are always in demand. Click one of the buttons below to fill our our simple truck driving job application or to give us a call. In the comments of the application you can tell us what you'd like to do or simply tell us when you call or come in and see us. We look forward to trucking with you!
Truck Driving Job Options
Van/Reefer/Tanker/Hopper/Flatbed Truck Driving Jobs in Utah
It is so important to us that you are happy at work and have all the resources you need to be safe and fulfilled in your work.
Truck driving jobs are an American necessity. As truck drivers we move America and you as a truck driver are a critical piece to keeping our great country truckin' along. At Double D we have options for you so that you can choose the trucking job that you most like.
General freight driving jobs. We have the standard 53′ dry van. Dry vans will always be in demand, they are simple yet critical, and we will do all we can to keep you moving the dry goods.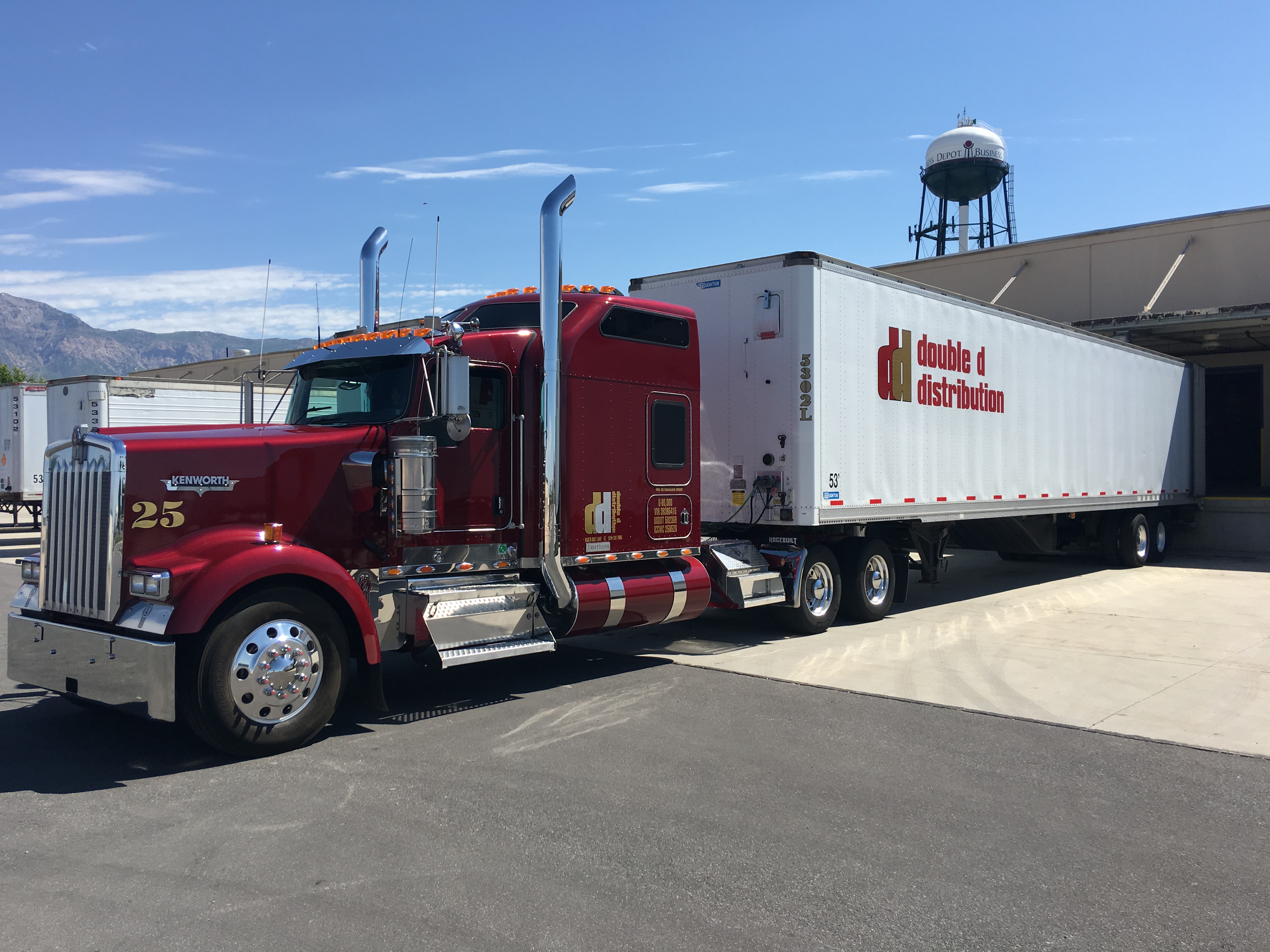 Tanker driving jobs. Pulling both single tanker, double tankers, or super tank trailer.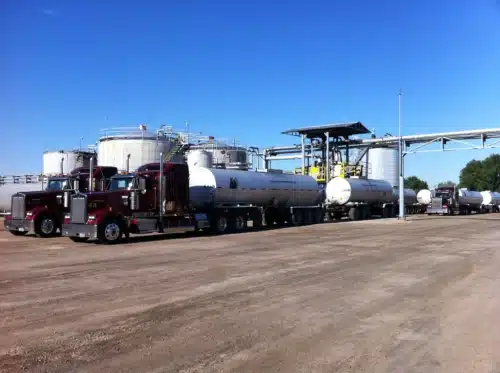 Reefer unit driving jobs. Reefer trucking has long been known for its high miles and ability to keep a truck hopping from one stop to another. We buy new trailers with nice reefer units so that you can stay on the schedule you want and don't have to worry about reefer trouble.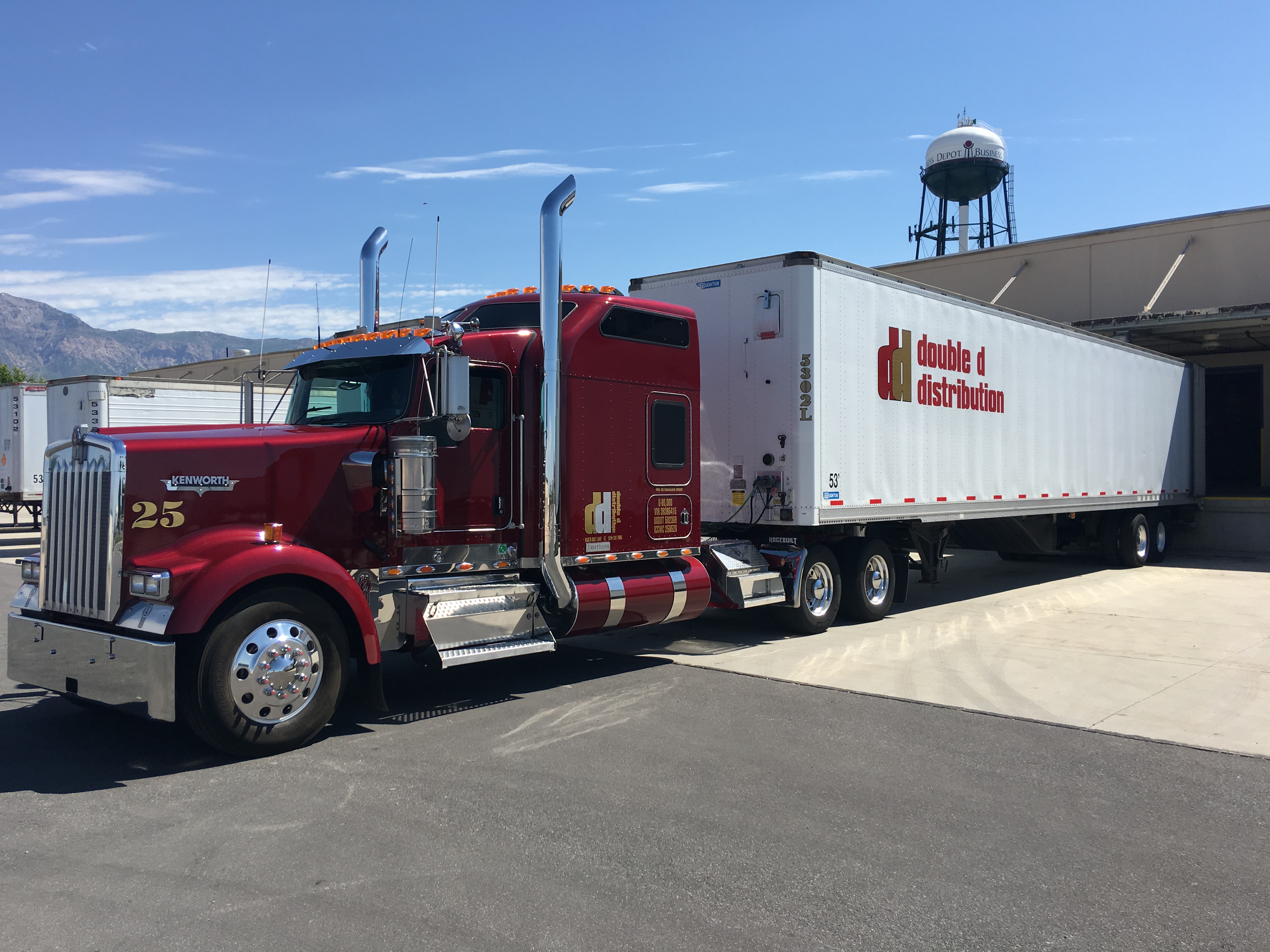 Lift gate trailer jobs. For almost 20 years now we have been moving 53′ dry vans with lift gates behind them. Our drivers make their own schedule as they travel to the east coast delivering gun safes to small and large recreation stores.
Hopper bottom driving jobs. 40 foot trailers, on-road and some off-road, these trailers are exciting to pull.
Flatbed truck driving jobs. Another great option to get you miles
What Do Our Employees Say?
This is a great place to work. Everyone is always good at helping if you have problems. Management has a good open door policy. I have really enjoyed being part of the double d family.
I have worked for Double D going on 5 years and I've had a wonderful experience. I enjoy the company and the benefits that it offers. My family & my wife love the company and are happy that I work there
I have worked for Double D for 10 plus years and have had great success and respect for the courtesy and comradery of management and fellow employees. I have be given opportunities to grow and become a better person and driver while here. I sincerely thank Double D for all they do to make our job easier and more enjoyable.
Best company I have worked for, they really do treat you like family. Great equipment and great miles.
As the backbone of the transportation industry, truck drivers play a crucial role in moving goods and products across the country, ensuring that businesses function smoothly and consumers receive their necessities. At Double D, this high demand translates to high pay and high miles. Plan on $1,500/week, benefits, 401K, and a signing bonus too! No matter what your preference is, we can give you a great truck with the latest technology. Allowing you to comfortably do your job while also allowing you to get the miles you deserve.
At Double D we have created a positive work environment for all our truck drivers. Nothing is more important to us than you feeling like you are both happy at work and that you feel supported to be successful in your job and in your life. We have very low turnover rates and smiling faces to prove it, our truck drivers are so important to us and we would love for you to come join our team.
We are always striving to provide the best trucking services by having the best truck drivers. As a truck driver, you are the key to our success! We know that it is your work that keeps our company going, if you aren't successful then we can't be successful. We will do all we can to support you. Because of our training program and high safety priorities, we feel confident in you as a driver.
Driving jobs are a necessity to America's future, we hope you know what a critical role you serve to our country's survival. We believe in the pride of truck driving, while many people in the industry and trying to lower a truck driver's responsibilities and standards, we feel the opposite is needed. We want people who take pride in their work, pride in their truck, and pride in their way of life. And we want to support you in your efforts to achieve your goals in life.